Our History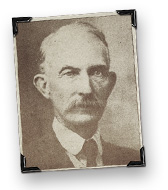 The roots of the Wright Group were planted in the late 1800's when Salmon Lusk (Sol) Wright relocated to Louisiana in 1890. Sol was an Indiana wheat farmer who moved to the Pelican State to homestead and farm rice. As a rice farmer, he realized early on that the current varieties of seed rice bought & sold on the market at the time were not homogeneous, highly susceptible to insects & microorganisms, and generally provided low yields. Frustrated by those limitations, Sol resolved to develop new and improved rice varieties by experimenting with selective cross- pollination or plant breeding.
By the turn of the century, Sol had made significant progress. In 1907, he won numerous awards including the blue ribbon at the World's Fair for his now famous "Blue Rose" rice variety. His accomplishments received international recognition and earned accolades throughout the rice world for his significant contribution to agriculture. Furthermore, his memory has been honored with a National Historical Landmark located on the Wright Group's facility.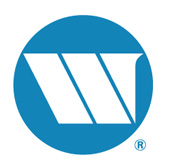 In 1956, his son, Salmon Lusk Wright, Jr., founded Wright Laboratory, which later became Wright Enrichment. Initially, it served the rice industry by providing rinse resistant grain premixes. The company then expanded, providing blended vitamin and mineral premixes for standardized products such as wheat flour, corn meal, bread and other applications. Wright Enrichment eventually expanded again, this time to custom formulation and blending of dry vitamin and mineral blends for fortification of a variety of international consumer food products.
The latest chapter in the company's history occurred in January 2003 when S.L. "Sam" Wright, IV, assumed leadership of the company, and in January 2004, acquired the company from the Wright family. He has grown the company exponentially by expanding its domestic and international presence.
Today, the Wright Group's specialty is the hands-on development, formulation and manufacturing of custom nutritional blends, or premixes. These premixes begin as a series of nutritional delivery targets intended to enrich a variety of product applications; including breakfast cereals, functional foods, dairy and non-dairy-based meal replacement beverages, nutrition bars, sports nutrition products, infant formulas and daily multivitamin supplements.
The Wright Group continues to be committed to providing cost-effective fortification, while maintaining our core values of innovation, quality, integrity and customer commitment.